We can celebrate the outcome of probably the most exciting project we have been working on. During the last two years, we have been working with Mission Blue (led by the legendary Sylvia Earle), locals, scientists, and experts to gather scientific arguments to declare a Hope Spot in the area Skjálfandi Bay, Eyjafjördur and Grímsey. The time has come, and finally, it has happened! The Mission Blue expert committee accepted our proposal and with that the declaration of the first Hope Spot in Iceland, the Northeast Iceland Hope Spot.
Thanks to the support of universities, organizations and scientists, as well as yours and your signatures, we have managed to give the north coast of Iceland the recognition it deserves. From now on, our goal will be to increase environmental protection figures throughout the country, and make Iceland an even more respectful, wild and unique paradise than it already is.
This request is addressed to the Mission Blue organization.
This petition is run by Ocean Missions Iceland
Petition text
We call for the creation of a Hope Spot in Skalfándi Bay, in the north of Iceland, to take another step towards the full protection of Iceland's fascinating and vulnerable marine ecosystems.
Why is this important?
In 2016, the World Conservation Congress decreed the Global Ocean Alliance target: to protect 30% of the seas by 2030. This measure was received with enthusiasm and courage by many organizations and associations around the world.
Mission Blue, led by the legendary oceanographer Sylvia Earle, began facilitating the implementation of unique marine areas known as Hope Spots: "Special places that are scientifically identified as critical to the health of the ocean".
Knowing the rich biodiversity, intricate complexity and vital importance of Icelandic's arctic and subarctic ecosystems, Ocean Missions proposes to convert the area that spans from Skjálfandi Bay to Eyjafjörður, including Grímsey Island in the North, into a Hope Spot.
This initiative would be the cradle of the first Hope Spot in Iceland and will help to protect the Skjálfandi bay and all the species that inhabit its waters, lands, and skies, like blue whales, orcas, puffins and seals, among many others.
Let this be a historic moment that sparks a powerful wave of action for our oceans, starting with us.
In partnership with: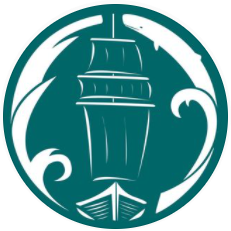 Thanks for signing! Your signature has been added.