Sorry - this campaign has finished. If you'd like to get involved in other 38 Degrees campaigns, please click here:
https://www.wemove.eu/you
3,044 of 5,000 signatures
Naslovljeno na predsednika Evropske komisije, Jean-Clauda Junckerja.
Peticijo organizira SUPPLY CHA!NGE.
Peticija
V EU vsakodnevno jemo piškote. Ti piškoti pa trenutno vsebujejo skrito sestavino zlorab človekovih pravic in okoljske škode. Kot državljani zavračamo nadaljnjo podporo tovrstnim zlorabam ter pozivamo EU, naj evropska podjetja prisili, da bodo odgovarjala za kršitve, ki se dogajajo vzdolž njihovih celotnih dobavnih verig. Metode, ki se jih poslužujejo podjetja za preprečevanje krivic vzdolž njihovih dobavnih verig, trenutno temeljijo le na prostovoljni osnovi in ostajajo neučinkovite.
Te zlorabe so dogajajo prav v tem trenutku, in EU mora nemudoma ukrepati. Zato EU pozivamo, naj:
uveljavi zavezujočo zakonodajo proti korporativnim zlorabam vzdolž celotne dobavne verige;
podpre pobudo za novo zavezujočo pogodbo Združenih narodov o podjetništvu in človekovih pravicah, ki bo regulirala dejavnosti transnacionalnih korporacij;
zagotovi okoljsko pravičnost v državah proizvajalkah.
Zakaj je to pomembno?
Preučili smo mednarodne industrije, ki Evropo oskrbujejo s poceni kmetijskimi surovinami z globalnega juga. Na žalost so na teh področjih prisotna velika gospodarska neravnovesja v dobavnih verigah. Ugotovili smo očitne kršitve človekovih pravic ter poslabšanje stanja okolja v dobavnih verigah palmovega olja, kakava in sladkorja, ključnih sestavin piškotov, ki jih vsakodnevno konzumiramo. Te zlorabe vključujejo otroško delo, degradacijo tal, izgubo biotske raznovrstnosti, zlorabe zemljiških pravic ter kršitve pravic žensk.
Še posebej je problematična dobavna veriga palmovega olja. Podjetja, ki imajo v lasti plantaže palmovega olja, ignorirajo zemljiške pravice avtohtonega prebivalstva jugovzhodne Azije in uničujejo njihovo zemljo. Palmovo olje, ki ga proizvajajo, se uporablja za slaščice, kot so na primer čokoladni piškoti, ki jih prodajajo trgovci v Evropi.
Ni več časa, da bi čakali! S to peticijo pozivamo evropske politike, naj podprejo avtohtona ljudstva v njihovem boju za pravico in trajnosten način življenja. V ta namen potrebujemo zavezujoče mednarodne okvire, ki bodo pripomogli k temu, da bodo dobavne verige manj škodljive za ljudi in okolje globalnega juga.
Kampanjo vodijo člani projekta SUPLLY CHA!NGE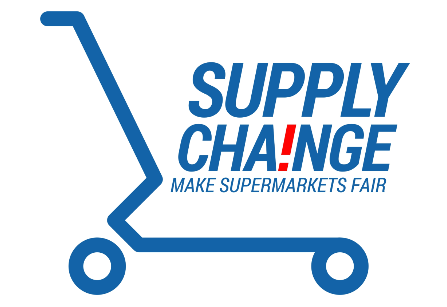 Thanks for signing! Your signature has been added.